Top TV Song Last Week: In the End by Tommee Profitt, feat. Jung Youth & Fleurie
The CW's latest hit show, Legacies takes top tv song this week with a cinematic cover of a Linkin Park signature track.
At the very beginning of this week's episode, the song begins with a haunting, breathy voice as vines crawl up the cabin's porch door. The door opens with an eerie creak and familiar piano melody. The piano continues and grows as the vines unlock the entry door to the cabin. Revealing the reflection of a dryad walking in, the recognizable piano riff persists. The chorus plays as Dorian seals his trap and magically binds the dryad. She removes her hood to speak to him and the song ends just before the Legacies main title.
Award winning producer Tommee Profitt teamed up with contemporary folk/electronic pop singer/songwriter Fleurie and fiery rapper Jung Youth for this track, released this past April.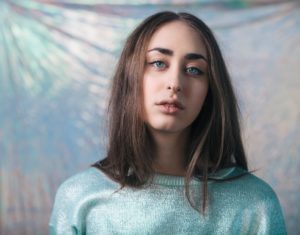 A cinematic take on the Linkin Park monster hit, 'In The End' highlights Fleurie's ethereal tones and Jung Youth's hard-hitting vocals. This new cover, produced by Profitt, set an ominous tone for the episode intro this week.
Tommee Profitt produces full-time in his studio in Franklin, Tennessee and works with artists from all genres. He is most notably known for his work with hip-hop artist NF, as well as movie trailer features and countless television network credits. His music has been featured in Station 19, The Expanse, The Good Doctor, and many more.
The atmospheric soundscape of 'In The End' is enhanced by the voice of Fleurie, the stage name for Lauren Strahm. Strahm released an album in 2009 before moving to Nashville, Tennessee and adopting the name Fleurie–French for "blooming flower." Embracing her electronic influences, in 2016, Fleurie released her third EP, Love and War, which she refers to as her "cinematic album." That same year, she went out on tour as the opening act for Christian hip-hop artist NF. Fleurie's music has been featured in Killjoys, Pretty Little Liars, The Shape of Water, Reign, and numerous other shows and movies.
Jung Youth is a Nashville, Tennessee rapper. Releasing singles and EPs since 2013, Jung (pronounced young) has covered a wide variety of genres and collaborations. On Monday, December 3rd, he tweeted his excitement that "I have the #30 Most Shazamed song in the world right now," referring to his 'In The End' collab, thanking Tommee Profitt, Fleurie, Shazam, and Linkin Park with caps lock and exclamation points. Jung also had reason to celebrate last year when the NFL picked his track 'Only One King' to play during Thursday Night Football. Jung Youth's songs have been featured in World of Dance, with his NFL approved single, Black Ink Crew: Chicago, The CW's All American, and many more.
Fun Fact: The original 'In The End' was released in 2001 on Linkin Park's debut album Hybrid Theory. 'In The End' is one of the most recognizable Linkin Park tracks and also Linkin Park's highest charting single in the U.S., reaching #2 on the U.S. Billboard Hot 100 in March of 2002.
More
〉Listen now: In the End by Tommee Profitt, feat. Jung Youth & Fleurie
〉More music by Tommee Profitt
〉More music by Jung Youth
〉More music by Fleurie
〉Full list of the Legacies soundtrack